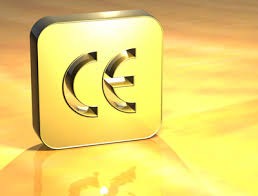 All electronic devices sold in Europe carry an additional feature, the CE Marking. However, the power cord does not require the marking because it is an electrical component, not the finished product. This mark is the "European Conformity", or in French known as the "Conformité Européenne." It is essentially the electronic devices passport that allows it to gain access to Europe.The marking implies that the device relates to safety, public health, consumer protection and other categories from the EU. The marking simply lets custom officials know at a glance that the equipment is authorized to enter and circulate freely within the European Union.  In 1993, the Council Directive 93/68/EEC introduced several changes to the conformity procedures. Including the EC Mark being replaced by the CE Mark.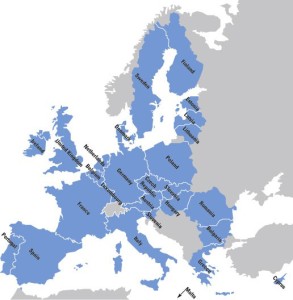 Below is a list of the devices that are covered by the CE directive:
large/small household appliances
IT and telecommunications equipment
consumer equipment
lighting equipment
electrical and electronic tools
toys, leisure, and sports equipment
medical devices
industrial monitoring and control instruments
automatic dispensers
Before the CE marking is affixed and the product is put on the market, the product must undergo the conformity assessment procedure provided for in one or more of the applicable directives. CE marking does not mean that a product was made in the EEA (European Economic Association), but states that the product is assessed before being placed on the market.